USAP Zimbabwe Profiles
Since it's inception in 1999, USAP has helped tens of Zimbabwean students get accepted to top notch colleges in the United States. Some have since graduated and are working in various fields in the United States and elsewhere around the world and some have chosen to remain in academia at various instituations in the United States. There are over a hundred USAP students from Zimbabwe alone and each one of them has an amazing story to tell. Below are brief profiles of some of our students just to give you a glimpse of our diversity as a people as well as the diversity of our their career paths and futures.
| | |
| --- | --- |
| More USAP Zimbabwe profiles | |
Rodney Manzanga
University of Pennsylvania '04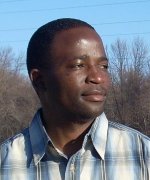 Rodney is an actuary with American International Group (AIG) in Wilmington, Delaware. Prior to joining AIG, he was an analyst with Ernst & Young LLP in Philadelphia, Pennsylvania. He is a Fellow of the Society of Actuaries (SOA) and a member of the American Academy of Actuaries. He holds the Professional Risk Manager charter of the Professional Risk Managers International Association (PRMIA) and is also a Chartered Enterprise Risk Analyst (CERA).
Rodney was born and raised in Mberengwa as a herdboy. He graduated from the University of Pennsylvania with concentrations in Finance and Actuarial Science. He interned with Prudential Financial and Tillinghast-Towers Perrin. He was the Public Relations officer for both the Penn African Students Association (PASA) and Penn Arab Students Society (PASS) while in college. He started a math competition among eight primary schools in Mberengwa. He still sponsors the competition.
Andreata Muforo
Grinell College '04
Stanford Graduate School of Business '09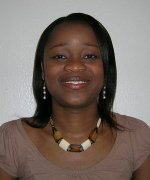 Andreata Muforo is currently a first year student at the Stanford Graduate School of Business. Prior to business school, she worked in New York City for NERA Economic Consulting as an analyst.
Andreata was born in Zvishavane, Zimbabwe. With the help of USAP, she attended Grinnell College on a full scholarship. She majored in Economics and graduated Phi Beta Kappa. While in College, she interned with Citigroup, American Express and UBS with a desire to learn more about financial services and capital markets. Andreata is interested in financial services, business strategy and international economic development. In her spare time, Andreata enjoys cooking, local and international traveling and singing.
Memory Bandera
Mount Holyoke College '04
Before she began as a USAP student, Memory Bandera founded a national girls' empowerment movement in Zimbabwe, the Girl Child Network. While studying International Relations at Mount Holyoke College and in graduate school at Suffolk University, she expanded her leadership and community service experience through a wide variety of clubs and activities. Memory continues her commitment to the development of African girls and women as a board member for the Tariro Fund, which assists girls orphaned by HIV/AIDS in Zimbabwe. Currently Memory is based in Uganda working with Youth Action International as the Regional Director for East Africa.
| | |
| --- | --- |
| More USAP Zimbabwe profiles | |