USAP Zimbabwe Application Now Available!
News from The USAP Information Office
It's that time of the year in Zimbabwe! We are looking for our next cohort of USAP students. If you know of or are a highly talented, economically disadvantaged Upper Six (final year) Advanced Level Zimbabwean student with leadership potential and an ethos of giving, please use the application form on the link here. We are looking to match talent with opportunity! The deadline is February 26, 2016. Students can also pick up application forms from any of the four EducationUSA Advising Centers in Bulawayo, Gweru, Mutare or Harare and we are distributing them to as many Advanced Level high schools across Zimbabwe as possible. Let the talent shine!
#USAPRocks : The Future Just Got Brighter
Story by Tatenda Gwaambuka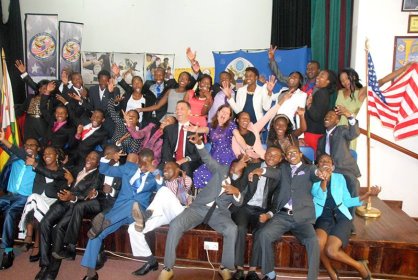 This hash-tag? This hash-tag is how I choose to herald the future of Africa and other developing regions. I am known for being a little on the overdramatic side at times; I go above and beyond to make any piece of news exciting (even when it really deserves no hype). I am the type that will make noise about zebra migrations in the Kenya plains and start all sorts of hash-tags about anything. Fortunately for the world, they never trend! Can we agree though that when it comes to the story of a family called USAP, I have lease to use every hype word and hash-tag I can come up with? Can we also agree that the winds of change are finally blowing and USAP is the mother of this spectacular phenomenon? [More about how #USAPRocks]
The Little Spark That Determines The Verdict
Article by Rutendo Madziwo, Smith College '19
People always wonder what goes on during the USAP selection process. How do we sift through all the hundreds of applications we receive to come up with the best possible participants each year? Rutendo Madziwo, a member of the 2015 USAP Selection Committee in Zimbabwe gives a brief account of her experience on the committee. [Story ...]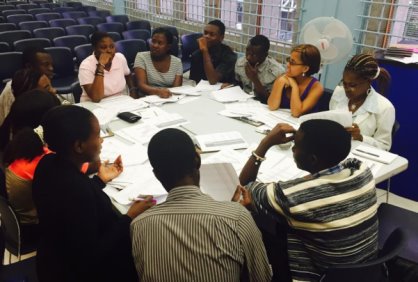 In Memoriam: Nancy Ruvimbo Tinoza
News from The USAP Information Office
It is with a very devastated and heavy heart that we share the tragic news of the death of USAP sister Nancy Ruvimbo Tinoza. Nancy died as a result of injuries sustained in a car accident on the 22nd of March in Washington DC. She was such a bright light for all of us who knew and loved her. She graduated from Glen View High, College of Wooster and had recently been accepted into multiple PhD programs in Finance. Nancy was working at the IMF. We know she is soaring with the angels with that contagious smile!
Please see her Memorial Pages for more information.
USAP: The Family That Inspires
By Rutendo Madziwo, USAP Zimbabwe
USAP student describes her exciting first day meeting with the rest of her USAP group. [Read story]
Class of 2014 Graduation Photos
News from The USAP Information Office
Mohini Ufeli, USAP Nigeria, Mount Holyoke College '14
Visit the USAP 2014 Graduation Photo Gallery to see more photos of some of our 2014 graduates!
US Scholarship for Binga Girl, Zimbabwe
News from The USAP Information Office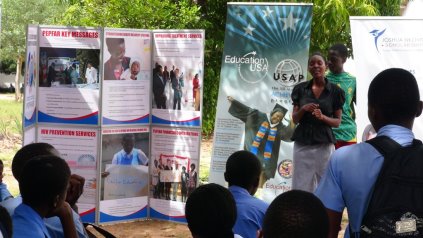 Receiving a full scholarship to study in the United States of America has driven Chiza Ngachize Mwinde in search of ways to restore the dignity of her community in Binga where the shortage of qualified teaching personnel and inadequate learning facilities is affecting the academic progress of students. [Read More ...]
Journey to Medical School
By Joshua Foromera, Medical Student,
USAP student Joshua Foromera, Duke University '13, gives a few pointers on the arduous journey to get to medical school in the US. [Read More ...]
A Dream for Brazil
By Renan Carneiro Ferreirinha, Harvard University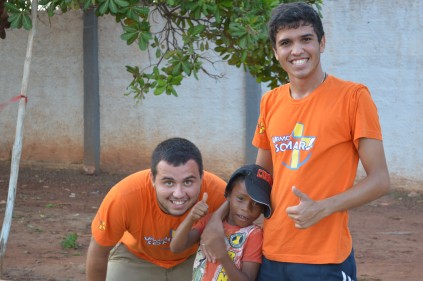 I have a dream: to pass along the opportunities and possibilities that were given to me. My wish is to create my own foundation to help identify and select kids in Brazil with big dreams and high potential and ensure that they get the support and motivation they need to achieve their goals. [Read More ...]
USAP wins NAFSA Award
News from The USAP Information Office
We are proud to announce that USAP: What an Achievement! won the NAFSA International Education Video Contest which was announced on May 29 in St Louis at the NAFSA Annual Conference. We thank all who voted for our video in the contest, as online votes together with a panel of judges' assessment contributed to our victory. In the photo below, USAP alum Cathrine Ziyomo (holding award) and EducationUSA Program Officer Diane Young (far right ) accept the award from NAFSA CEO Marlene Johnson (far left) and NAFSA Board member Fanta Aw of American University. The award-winning video was produced by Kumbulani Zamuchiya and Nigel Wilson. View the video.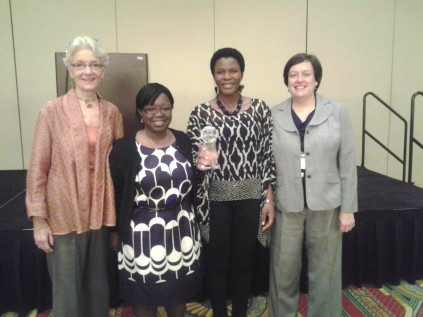 From rural Africa to the Ivy League
From The Christian Science Monitor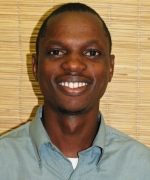 In early 2008, Joshua Foromera (left) was a talented Zimbabwean high school graduate living as a refugee in South Africa. He fled Zimbabwe because of political and economic collapse, seeking higher education opportunities. Today, Mr. Foromera is a biology and chemistry major at Duke University in North Carolina, following his dream of finding a safer, more effective treatment for the virus linked to AIDS. [Read More ...]
Making the Big Leap
By Yemurai Mangwendeza, Yale University '13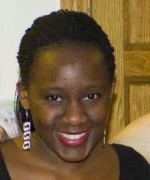 When I arrived in New Haven, Connecticut as a freshman in August 2009, it seemed that I had already made the big leap. I'd crossed an ocean and left family and friends behind. Now, I realize that I was somewhat naive - there was much I did not know and even more I had to learn. The big leap was still ahead of me. [Read More ...]
Student Experiences Life At A Homeless Shelter
News from The USAP Information Office
Aubrey Magodlyo, Zimbabwean USAP first year student at Franklin College in Indiana, spent his January term in an experiential learning class about the intercity. As part of this initiative, Aubrey lived in a homeless shelter for a week, in an effort to understand the root causes of homelessness and the experiences of the homeless. What follows is an account of his experience in this not-usually publicized slice of American urban life. [Read more]
The Rise of the USAP Village
Story by Rainos Alma Mutamba in Toronto, Canada
I recall with freshness the first day that I walked into the US Embassy Public Affairs Section in Harare and how ecstatic I was to be on this launch pad to glory. That bubbly feeling that grips hunters when they have their prey safely in their arms, the sigh of relief of the once-upon-a-time beggar who has finally hit the jackpot and knows with lucid certainty that the days of suffering now belong to the trash bins of history. I had a somewhat arrogant conviction that I would make the grade, get on a plane for my first time in my twenty years of existence and study in America. [continue reading story]