USAP Leadership
Rebecca Z. Mano founded USAP in 1999 in Zimbabwe. Since then, the organization has grown remarkably, spreading to 17 countries on 4 continents and counting. The USAP leadership team represents some of the most experienced people in academia.
Rebecca Z. Mano, Founder & USAP Zimbabwe
Tapfumaneyi Muchenje, USAP Zimbabwe
Folashade Adebayo, USAP Nigeria
Chinenye Uwadileke, USAP Nigeria
Sayamaa Dangaasuren, USAP Mongolia
Gantumur Bat-Erdene, USAP Mongolia
Ariunaa Enkhtur, USAP Mongolia
Patricia Ricle, USAP Ecuador
Susan D. Knowles, USAP South Africa
Elda Muco, USAP Zambia

Bianca Macena, USAP Brazil
Danilo Marcondes, USAP Brazil
Isa Akel, USAP Brazil
Areta Galat, USAP Brazil
Danielle Marina, USAP Brazil
Juliana Pasqual, USAP Brazil
Kris Fitch, USAP Brazil
Martha Roman, USAP Colombia
Semira J. Alhadi, USAP Ethiopia
Cato, Chief Information Officer
Rebecca Z. Mano
Founder, USAP Zimbabwe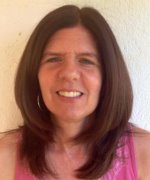 In 1999 Rebecca Zeigler Mano founded a small, ambitious but highly organized program called the United States Student Achiever's Program (USAP) in Zimbabwe. Primarily, the program's goal was to encourage and assist highly talented but economically disadvantaged high school graduates access scholarships and full-funding at top US colleges and universities. Starting off with 13 students, USAP has since grown into an international program spanning countries across the continents such as South Africa, Nigeria, Benin, Mongolia, Brazil, Ecuador, Estonia, Romania and The United Kingdom, among others. Rebecca's vision of educating the underprivileged has broken borders and through a dedicated network of Educational Advisors in various countries, USAP has significantly impacted the lives of the recipient youths. There are currently over 150 USAP students in the United States, most, highly dedicated to their communities, bringing about change both on their campuses and in their communities back home.
Rebecca is an Educational Advisor at the U.S Embassy Public Affairs Section in Zimbabwe. On a daily basis, she assists, informs and guides both school leavers and graduates who are interested in accessing an American education. For the past ten years, she has worked tirelessly to ensure students are accepted into U.S colleges with adequate funding.
Formerly an Oversees Advising Coordinator for NAFSA: the Association of International Educators where she served as the Liaison between the board and International Educators worldwide, Rebecca was elected Chair of one of only five of NAFSA's Knowledge Communities, a role she has held as of January 2007.

In May 2006 she received the Marita Houlihan Award for Distinguished Contributions to the Field of International Education from NAFSA. In 1999 she was recognized by the city of San Francisco, her hometown, and awarded the Certificate of Honor from Board of Supervisors.
She holds a Master's in International Development Education from Stanford University, CA, and a BA in Anthropology (magna cum laude) from Brown University in Providence, Rhode Island.
Rebecca is the loving mother of three beautiful girls, Grace, Esther and Margaret. Known as Mai Mano to many in USAP, she is a motherly figure to the students, and an inspiration to all.
Tapfumaneyi Muchenje
USAP Zimbabwe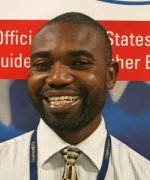 Tapfumaneyi "Tap" Muchenje has worked at the U.S. Embassy in Harare since 1992. He started working at the Embassy as a receptionist. While doing that job, he became interested in Educational Advising Activities and Programs. He officially joined the Advising Program in the year 2000. Tap is the first contact for all student inquiries that come to the US Educational Advising Center. He is responsible for weekly presentations open to the general public concerning available resources including the membership program at the center and answering basic inquiries about studying in the US.
Tap participated in US Based Training in 2002 as well as in the African Educational Advising Conferences in Senegal in 2000, Ghana in 2001, Johannesburg, South Africa in 2003, and the NAFSA conferences in Baltimore in 2004, Seattle 2005 and NAFSA Montreal, Canada 2006 and Minneapolis 2007. Tap is the proud father of three young children. His interests include attending church, reading and helping students prepare for their future.
Folashade Adebayo
USAP Nigeria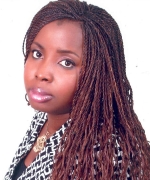 Folashade Adebayo is an educationUSA advisor at the US Embassy Abuja, Nigeria. She has been advising Nigerian students for over nine years. She is responsible for professional advising and placement of Nigerian students and third country nationals. Over the years her advisees have been able to attend selective schools in the United Sates with various kinds of funding.
She has participated and present at various international educational conferences. Shade's sincere dedication to helping and promoting students at all levels provides strength and courage to Nigerian students.
Chinenye Uwadileke
USAP Nigeria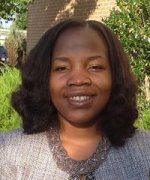 Chinenye Uwadileke has a Bachelor of Arts degree in Foreign Languages and Literatures from the University of Nigeria, Nsukka and did a one-year study abroad program at L'Université de Pau et les Pays de L'Adour, Pau-France. Upon graduation, she did her Masters degree in Public Administration in International Management at the Monterey Institute of International Studies, Monterey, California.
In 2005, Chinenye was employed as a Cultural Affairs Assistant at the U.S. Consulate General in Lagos. She managed the prestigious Fulbright Program for Nigerians and Americans, the Hubert Humphrey Fellowship, various Citizen Exchanges and Study of the U.S. Institutes. She also maintained relationships with many higher institutions in Southern Nigeria.
During this time, she regularly volunteered in the Education section for many years. Chinenye finally realized her true passion and in May 2014, she switched to a new role as an EducationUSA Adviser in Lagos. She enjoys working with students, especially those who are academically gifted but financially indigent and loves to help them realize the myriad opportunities that exist for them. Chinenye speaks Ibo and French and is an International Fellow of the American Association of University Women, an organization that partly sponsored her graduate program.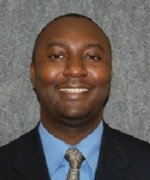 Before joining the U.S. Embassy in Malawi as and EducationUSA advisor, Martin Kanjadza studied and worked in the U.S. for 9 years. Martin attended Lincoln University in Missouri and Oklahoma State University where he obtained a Bachelors degree in Economics and Masters degree in International Trade and Development respectively. Martin always knew that home was where his heart was. Thus, in January 2007 Martin returned to Malawi after successful interviews via digital video conference.
Martin is a perfect role model of the "returned student." Beyond the remarkably inspirational public presentation that he puts on, Martin maintains a rigorous schedule of one-on-one counseling sessions, testing workshops, and outreach to secondary school and others in the educational community. A solid asset to EducationUSA, Martin sets a highly professional, knowledgeable, confident, and energetic tone for the Educational Advising Center.
Sayamaa Dangaasuren
USAP Mongolia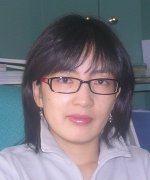 Sayamaa Dangaasuren is an advisor at the Educational Advising and Resource Center in Ulaanbaatar, Mongolia. Next to her advising job she is also in charge of Scholarship programs which are funded by the Open Society Institute. Since she started her advising job in 2003 she enjoys its every step towards the international education and unlimited opportunities in the world.
She has a great desire to help many Mongolian students to get the US education through USAP. This is her second year working on USAP and she strongly believes that her students will be good ambassadors of Mongolia.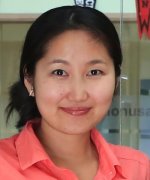 Ms. Ariunaa is an EducationUSA advisor in Ulaanbaatar and has been working at EARC since 2006. She studied in the US as an undergraduate exchange student at Randolph-Macon Randolph College in 2004 and completed her Master's degree in Higher Education Administration at Syracuse University under Fulbright Foreign Student Scholarship in 2011-2013.
Led by her passion to assist students to successfully enroll in US institutions with adequate funding she came back to EARC and continued working with USAP students as well as other students interested in the USA. She is inspired by many bright students of USAP family and hopes to see the family grow and benefit our society.
Gantumur Bat-Erdene
USAP Mongolia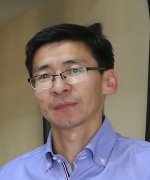 Since 2003, Mr. Gantumur is working as an advisor in Educational Advising Resource Center – EducationUSA Mongolia. He studied MBA, Human resource management in Chonbuk national university, Korea 2009-2012. In 2008, he participated in the US based training for advisor (USBT) and USAP forum in the United States.
As one of the EducationUSA advisor he works closely with USAP and public students through 5 steps which includes searching US colleges and universities, completing an application form, financing through regularly scheduled meetings and seminars in order to assist them throughout the application process and to secure admission and scholarships for colleges and universities in the United States.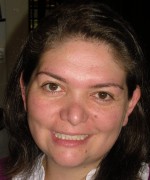 Patricia Ricle was born and raised in Quito, Ecuador. She got her undergraduate degree in Graphic and Industrial Design from the Pontificia Universidad Católica del Ecuador in 2001. After a volunteer experience with the World Council of Churches at the Château de Bossey in Geneva, Switzerland, and an internship at the Southface Energy Institute in Atlanta, USA, Patricia returned to Ecuador with recharged batteries and newly set goals for undertaking graduate studies.
She won a Fulbright scholarship to pursue a master's degree in Human Communication and Social Influence at Georgia State University. After three wonderful years as a Fulbrighter in the US, where she got married, learned to dance Argentine tango and became a wedding cake-maker, Patricia returned to Quito to work as a professor of Rhetorical Criticism, Ecological Design, Semiotics, and Communication Theory at Universidad de las Américas and an English Instructor at the English Teaching Program from the Fulbright Commission. In 2009, she was offered the position of Academic Adviser at the Fulbright Commission, which implied working both with the Fulbright scholarship programs and the EducationUSA advising services and initiatives. Patricia has been an adviser since then and has worked closely with the Opportunity funding program.
Patricia knows that having "walked the walk" as an international student herself - experiencing the application process not only for admission but for a competitive scholarship program - has provided her with a tremendous advantage for learning the ropes of the advising profession, but she is convinced that it is mainly the deep appreciation for the many and immensely significant experiences she lived as an international student that has fueled her enthusiasm for this profession. And having the chance to help others gain access to these opportunities is the icing on the cake.
Patricia lives in Valle de Los Chillos, a lush valley right outside of Quito, with her two beautiful daughters and her husband, who helped her understand the definition of pure bliss and are just about the only thing that tops being an adviser.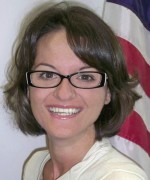 Elda Muco is a graduate of the George Mason University with a MA degree in Industrial/Organizational Psychology. Before moving to Zambia, Elda worked and lived in Washington DC. She has over 8 years of Federal government experience working as a Personnel Research Psychologist and HR professional with the Department of Justice and US Office of Personnel Management (OPM). She has a passion for HR research, practice and theory. She is a firm believer in the power of HR as a scientific field and its critical role in effective leadership, organizational development, and individual talent.
During her tenure at OPM, Elda's primary focus as a Research Psychologist was the development and deployment of the entry level employee assessment and selection processes. She has also done extensive work on different program metrics', surveys, studies, and research to thoroughly evaluate and ensure the effectiveness of several Student Programs in the Federal government. In 2010 she was asked to reinvigorate the Presidential Fellows Program's (PMF) assessment and selection process. She served as the PMF Assessment Lead for over 3 years.
Elda joined the Federal workforce as a research fellow in 2005. Born and raised in Albania, she graduated with a BA in Psychology from University of Istanbul in Turkey in 1997. She moved to the U.S to continue her studies in early 2002 through an international student exchange program. Elda loves to read and travel. She has lived in many European countries. She is fluent in Turkish, Albanian, and Italian.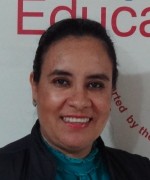 Martha Roman holds a B.A. in teaching Modern languages from Universidad del Quindio, Colombia. She is the senior EducationUSA Advisor at BNC Colombo Americano Armenia, Colombia. Martha has received extensive training from the Bureau of Educational and Cultural Affairs of the US Department of State and has led several innovative advising programs such the "Online Advising Program" and the English Scholarship Program throughout Colombia. Martha is currently coordinating the United States Students Achievers Program in her country.
Susan D. Knowles
USAP South Africa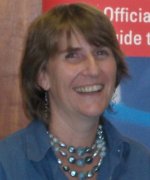 Susan is originally from upstate New York and has a BSc. Degree from Cornell University. While at Cornell, she met her husband who is South African. They married and have since lived in both the U.S. and South Africa. She served as an International Student Advisor at the University of Arkansas, Fayetteville in the 1990's. This is her second year as the EducationUSA Advisor at the US Consulate General in Durban, South Africa.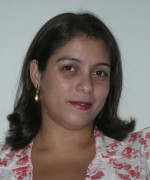 Bianca Macena has been an EducationUSA adviser for two years at the Fulbright Commission in Rio de Janeiro. She completed the USBT (US Based Training) in the Spring of 2010. Before joining the EducationUSA, she was a Foreign Language Teaching Assistant (FLTA) at the University of Utah for three years where she had the experience of developing the Portuguese Language Program. In the meantime, she took a Master's in Applied Linguistics at the same institution, and was granted with two certificates - TESOL (Teachers of English to Speakers of Other Languages) and HETS (Higher Education Teaching Specialist). Prior to this experience in the US, Bianca got her BA in Portuguese Language and Literature of Portuguese Languages at UFRJ.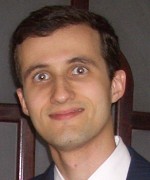 Danilo Marcondes is an Educational Adviser at the Fulbright - EducationUS's Rio de Janeiro office. Danilo holds a Bachelor's Degree in International Relations from the Pontifical Catholic University, Rio de Janeiro, Brazil (PUC-Rio), with a semester abroad at the State University of New York at New Paltz (SUNY New Paltz). Danilo has recently completed his MA, also in International Relations at PUC-Rio. Previous to joining the Fulbright - EducationUSA office, Danilo worked at the United Nations Information Center in Rio de Janeiro (UNIC-Rio) and at the Konrad Adenauer Foundation's office in Rio de Janeiro. Danilo, who is an IBEU Alumnus, holds a Michigan Certificate of Proficiency in English and is a member of the following U.S. based international associations: The International Studies Association (ISA) and the Latin American Studies Association (LASA).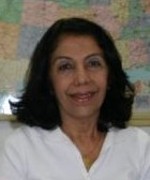 Isa Akel is the educational adviser based at Instituto Cultural Brasil Estados Unidos in Manaus – Amazonas- Brazil. She has been at the Institute since 1972, first as an English Teacher, then as a member of the Board. During these years she was also involved with High School Exchange programs and sent hundreds of teenagers to the U.S. Part of her responsibilities was accompanying the students to the U.S. and being part of the team who gave them post arrival orientation. In 2001 she became an adviser and since then has participated in training, conferences and visits to American universities.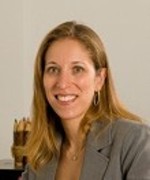 Juliana Pasqual attended American middle and high schools in England, Luxembourg and São Paulo and holds a Bachelors degree in Psychology from the University of Virginia. After graduation, she returned to Brazil and worked as a private English teacher and translator while taking the Translator and Interpreter course offered by Associação Alumni.
She is currently an Educational Adviser at the EducationUSA Advising Center-Alumni and assists students who would like to study in the United States. She is also in charge of translating education-related documents required by American institutions at the Center. Juliana's current position provides her ample opportunity to combine personal and professional experience and academic background.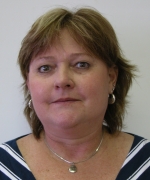 Areta Galat holds a B.A. in Languages from PUC-PR, a Specialization in English Language from the UFPR and an MA in TESL from the University of Illinois Urbana-Champaign. For 18 years, she was the Academic Coordinator of the BNC-Curitiba, where, after her return from the U.S., she started her career as an EducationUSA Advisor. Since 2005, she has worked at FAE Centro Universitário as an Advisor at the ECE FAE office and currently also holds the position of Coordinator for the International Relations Department.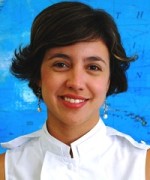 Danyelle's academic background involves degrees in Languages and Tourism. In 2004, she was part of the Youth Ambassadors Program and since then she has been working in the field of Study in the USA Advising. In 2009, she became the main adviser for Recife, and she is also responsible for all International Tests administered at this Center (TOEFL, GRE, USMLE, PMP, etc).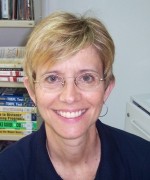 Danyelle's academic background involves degrees in Languages and Tourism. In 2004, she was part of the Youth Ambassadors Program and since then she has been working in the field of Study in the USA Advising. In 2009, she became the main adviser for Recife, and she is also responsible for all International Tests administered at this Center (TOEFL, GRE, USMLE, PMP, etc).
Semira J. Alhadi
USAP Ethiopia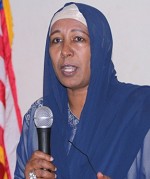 Semira Alhadi joined EducationUSA in 2009. She brings a long experience of working with young adults. She has an M.Ed in Educational Guidance and Counseling from the University of the Philippines and has worked as a university professor and a student guidance counseling officer. She has attended the Summer Institute training for advisors at Georgetown university and two regional advisers' training programs in Kigali and South Africa.
Cato
Chief Information Officer
A product of the College of Wooster in Ohio, Cato is our Chief Information Officer. He is responsible for the vision, strategy, direction, and oversight for Information Technology in USAP. He is leading the organization's efforts to integrate the Internet and the World Wide Web into both the organization's long-term strategy and its immediate expansion plans.
Cato is a self-diagnosed "internet addict". For the past few years, he has been working on a project that will change the world of education and econsumerism forever(!).
Cato is now based in Harare, Zimbabwe. When he is not online, Cato enjoys hanging out with his friends, playing tennis and soccer, hiking, watching movies, listening to music, and reading.